13 January 2024 – 9 March 2024
A guided exploration of the magical Dolomiti Superski
Explore one magical ski destination after anotheron this unique 7 night guided skiing holiday in the Dolomites
Our Ski Safaris are designed to showcase the beauty of this vast winter paradise, combining big ski days at their most stimulating with unique places to stay, where the food is exquisite.
Introduced to these thrilling adventures 10 years ago by our Arabba-based friend and guide, Mario Delmonego, this is genuine immersion into the splendour of skiing in the Dolomites. Prepare to clock up miles and miles, as you explore the hidden corners and must-do runs of the world's largest, most modern and prettiest ski network.
Guided by Mario or one of his colleagues, you will ski at least one new region each day, enjoying sociable rifugio lunches, while we transfer your bags to your next overnight accommodation, another warm and hospitable mountain lodge. After a good night's sleep, fuel up at the breakfast buffet and off you again onto freshly-bashed pistes amidst sensational landscapes.
Gallery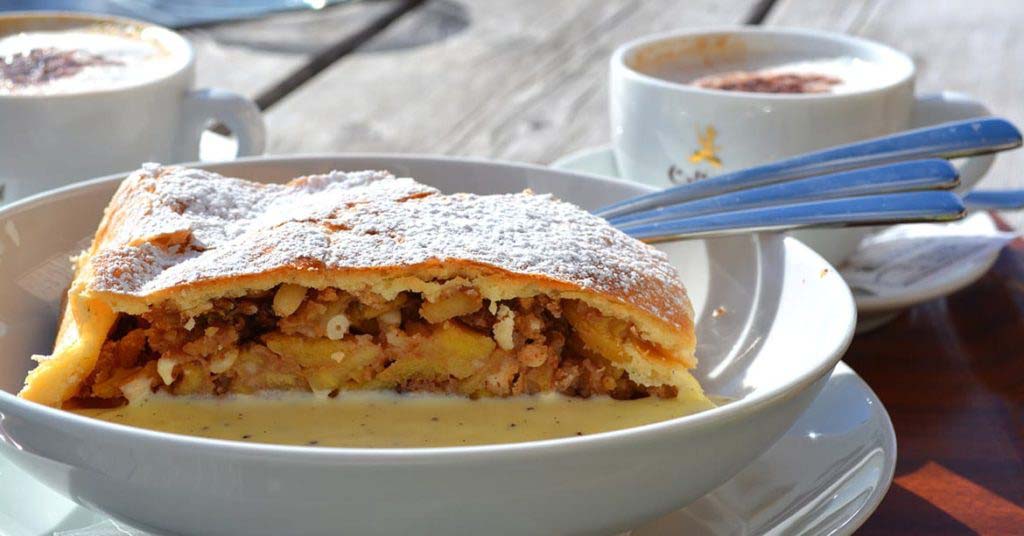 At a glance
Dates
03 – 10 February 2024 (2 places remaining)
13-20 January 2024
20-27 January 2024
27 January – 03 February 2024
24 February – 02 March 2024
02-09 March 2024
Groups are limited to a maximum of 10 guests
Grade
Good Intermediate / Experienced.
You are expected to be an upper intermediate/experienced skier with a good level of ski fitness. Being comfortable on black runs is essential, even if most days are dominated by reds and blues. You must also be prepared for six consecutive days of prolonged sessions of skiing between 9am to 5pm each day. That said, each day includes a relaxed rifugio lunch and occasional breaks.
What's included
7 Nights half-board – breakfast & dinner
Return Airport Transfers – from/to Venice Marco Polo
Dolomiti Superski Ski Pass – including all 1250kms of piste!
Ski Guiding – daily, from the first run of the day, to the last.
Baggage transfers – between each overnight stop
Baggage Storage – if required for excess bags during your trip
Travel
This holiday begins and ends in Canale d'Agordo near to the ski resort of Falcade.  We recommend flying into and out of Venice Marco Polo where you can join our airport transfer (2hrs, included) which departs at 1400 (your flight must land before 1330).
Getting home, our transfer leaves at 0745 and your return flight must depart after 1200. Some waiting time at the airport is inevitable unless you book a private transfer – contact us for details. 
Ski Carriage on our transfers must be pre-booked at £15 return per set
Accommodation
The Italian word rifugio means shelter, or in the mountain context, hut. Whilst we might refer to a Ski Safari as a hut-to-hut adventure, the reality is that the huts or rifugios  boast levels of comfort and service that might surprise you. Some might be more traditional than others, but you can rest assured that your accommodation on a Collett's Ski Safari is more hotel than hut!  Expect to eat and drink well in charming surroundings, before a good night's sleep in a warm en suite bedroom.
Need to Knows
Good Level of Skiing – A Collett's Ski Safari is for good skiers with positive energy, physical and mental. It is characterised by a healthy degree of thrills on the slopes. Only book this holiday if you are a fit and accomplished skier with an appetite for steep and challenging runs, even if many of the pistes are intermediate. This holiday is not suitable for slow skiers, even if they are technically capable, as the general approach is to get as many runs under the belt as possible by keeping up a certain speed and clocking up the miles between the odd comfort break and a rifugio lunch. It goes without saying, as this is a group holiday, it has a convivial dimension to it that inevitably suits easy-going, sociable people.
Accommodation Amendments & Rifugios – Occasionally, accommodation is subject to change and a local alternative will be provided. We will contact in this regard if necessary. There is a night at each end in the gastronomically-renowned Albergo delle Codole near Falcade. After that you stay in rifugios, mountain lodges that have transformed from basic alpine huts to fabulous accommodation, some very stylish, others more traditional, but all providing fabulous food and a comfortable bedroom. Breakfast and a 3 course dinner are included – and taken at a communal table – whilst you pay for drinks and lunches on the mountain. Some rifugios are piste-side, whilst others might be on a pass or perhaps in the woods near the ski fields, accessed by a quick shuttle.
Your Guide, Skipass & Equipment Hire – Your host will be an engaging and knowledgeable qualified guide, who is English-speaking. Your skipass is included and will be issued on your arrival. Equipment hire is paid for locally by you and arranged on the afternoon of your arrival, or first thing the following morning, if there are travel delays.
Group Sizes – The maximum group size will be 10. If you have a party of 6 or more, consider booking a Collett's Private Ski Safari which can be tailored to your skiing ambitions and other criteria, such as luxury and gourmet rifugios, private transfers, mix of rifugios and hotels etc.
Odd Numbers & Single Travellers – This is a region of Austrian Double/Twin beds whereby two single duvets are laid on two single beds either in a double bed frame (not separable) or free-standing, so that the beds can be separated. Naturally, where single people sharing are concerned, we endeavour to provide the latter. If you are travelling alone (or in a group with an odd number), you (or someone in your party) will be expected to share a room with someone they are not necessarily travelling with.
What to Pack? We recommend you travel with a larger rucksack and a small 'day' rucksack. The larger bag will be transported each day between your overnight accommodation, whilst you will ski with the small rucksack, carrying water, sun cream, phone etc. As a rule, travel as light as possible.
Bus Transfers & Shuttles – Short bus transfers might be used to link you from the bottom of a piste to a nearby lift station that opens up the next ski area. If so, they are included on your skipass. Any other shuttle transport at the start or end of the day is free of charge.
Booking Conditions – be sure to read our full terms and conditions here before booking.
At Your Own Risk – please read the important notes here.
Travel Advice – check your government's travel advisory for up-to-date information and advice about your destination. For UK citizens, check the latest Foreign, Commonwealth & Development Office advice here.
Passport & Visa –  any questions should be directed to the relevant embassy of your destination country; find out more here. It is your responsibility to be in possession of a full passport, valid for your chosen destination.
Travel Insurance – having adequate and valid travel insurance is a condition of booking with us. Details of our insurance partner, Campbell Irvine, are here.
Health Information – You should carry either an European Health Insurance Card (EHIC) or a Global Health Insurance Card (GHIC)  Neither is an alternative to adequate travel insurance. For more information visit https://www.gov.uk/foreign-travel-advice and https://travelhealthpro.org.uk/
ABTA – Independent travel advice and help is always available from ABTA by calling 020 3117 0599 or visiting www.abta.com.